Hourly scheduling is a simple visual way you use to define the precise time of day and days of the week you want your ads to run as part of your campaign.
For example, if you're a restaurant you may want people to hear your ad around lunchtime and / or before dinner so you maximize the chance they call for an order.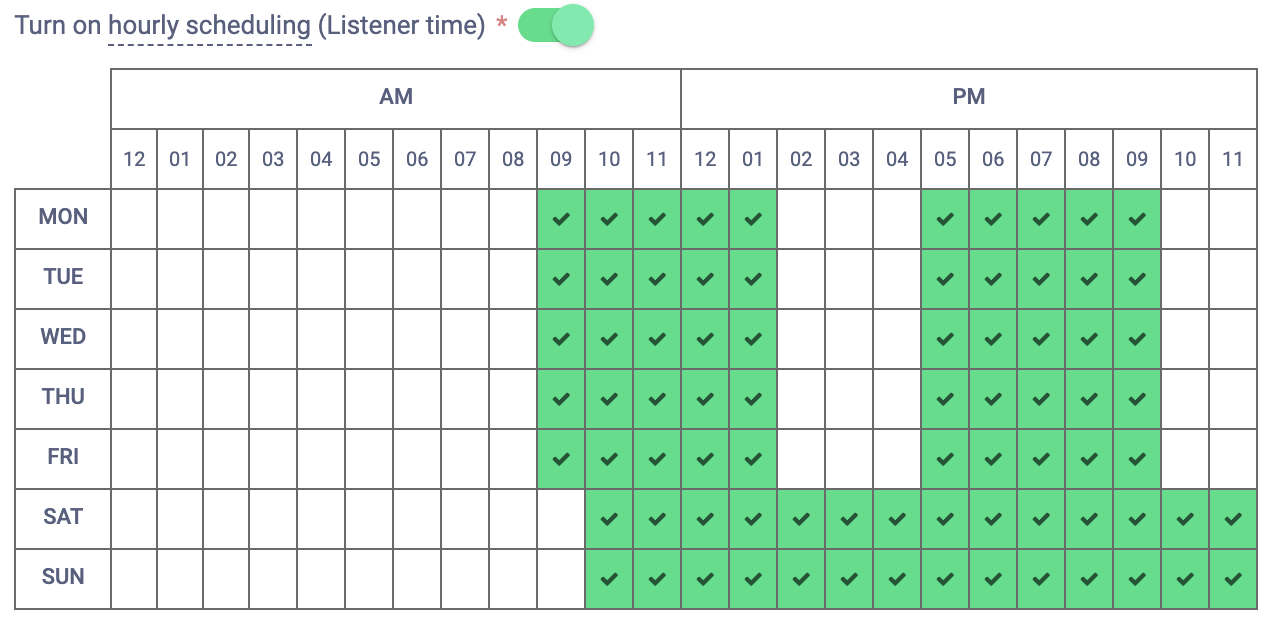 Please keep in mind that when this is enabled, each listener's time is taken into account. For instance, if you enable your ads to start at 9AM and you're targeting users from both east and west coasts, listeners will start hearing your ads at 9AM, their own local time.
This is different than campaign start and end time, which is expressed as Universal Time Coordinates.
Pro tips:
You can click on the table headers and / or days of the week to select the entire interval
You can drag and drop across the table to define your precise window of broadcast
Note: if you notice your campaign is not on track and you have very aggressive hourly scheduling in place, you might not be reaching your entire audience. Try opening up your targeting to more hours / days of the week to ensure your message gets heard through. Alternatively, you can explore by turning off hourly scheduling which ensures your ads are heard whenever listeners are online.