To revise an audio ad we created for you, simply click the red 'Request revision' button in your campaign page, inside the 'Review your audio ad' section.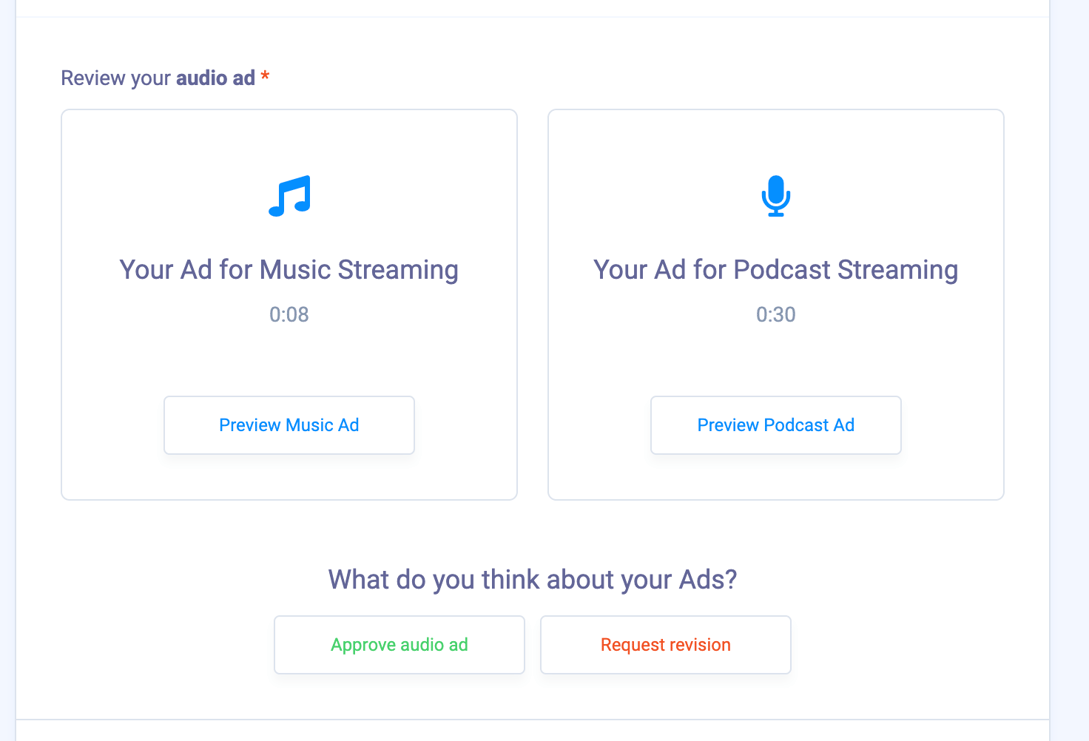 Then submit your desired changes, and an updated ad will be sent your way within 48 hours or less.
Please note that changing some of the original request details of your ad may incur extra charges.