Insights
Partnerships
Getting Started
Related articles:
There are 38 million people in Canada and nearly three-quarters (28 million) of all of them ages 18 and up are streaming music, radio, and podcasts every single month. Only four years ago that figure stood at 57%; while just last year, Digital Audio took the crown from AM/FM radio as the country's #1 listening format for the very first time.
All told, there's a new King in the North right now. And as Digital Audio continues to grow its hold of the consumer market, it gives us great excitement to announce today that AudioGO will be available in Canada for any advertiser looking to take advantage!
What's more is that we're partnering with some of the biggest and best brands in the Canadian audio industry to help run your ad campaigns on: TuneIn, Audiomack, Corus, Stingray Music, and idobi. So without further ado, let's introduce you to them - if you haven't already heard about these household names before.
Meet TuneIn
TuneIn is a leading entertainment platform that brings together the best in live sports, up-to-the-minute news, curated music, millions of podcasts, and over 120,000 streaming radio stations.
Their app hosts popular outlets like CBC Radio One Toronto and hundreds of other local stations like Vancouver's 102.7 The Peak and Montreal's CKUT-FM 90.3. With broadcast partnerships with the MLB, NFL, NHL, CNBC, CNN, FOX News Radio, Bloomberg, MSNBC and more, TuneIn also gives our advertisers a direct channel to the most avid news and sports fans in Canada.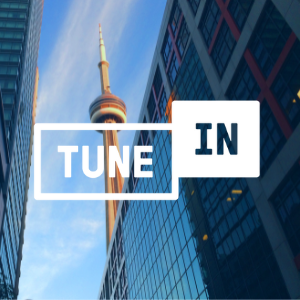 Meet Audiomack
Audiomack is both a free, on-demand music app and an audio discovery platform that allows artists and creators to share their own music and podcasts online. In February 2021, Billboard announced Audiomack streaming data would begin informing some of its flagship charts, including the Hot 100, the Billboard 200, and the Global 200.[1] And in March 2021, Fast Company magazine named Audiomack one of the 10 most innovative companies in music.[2]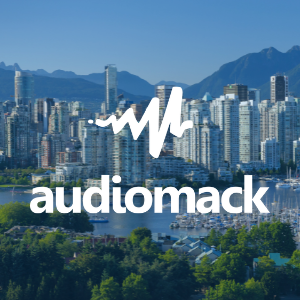 Meet Corus
Corus Entertainment is the owner and operator of 39 of the most-listened to radio stations in Canada's largest metro and rural areas. Their portfolio contains leading news-talk programs along with classic rock, country, new rock and contemporary music formats that reach 3.7 million adults ages 25-54 on a weekly basis.
Corus is also home to top-rated original podcasts like Crime Beat and 13 Hours, as well as Global News' What Happened To…?, Ongoing History of New Music, Nighttime, Dark Poutine, History of the 90's and so much more through their award-winning Curiouscast network.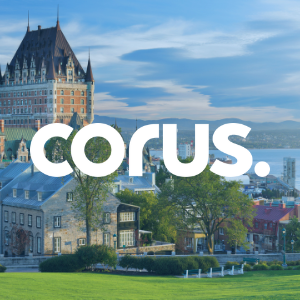 Meet Stingray Music
Stingray Music is a Canadian-based service that offers personalized music streams that are expertly curated by real people and neatly categorized into a wide range of themes, genres, and sub-genres like pop, rock, jazz, electronic, classical, and more.
Their free, multi-platform feeds are enjoyed by millions everyday via their mobile, web-based, in-car, and connected TV apps; providing a variety of different touchpoints and devices for our advertisers to leverage.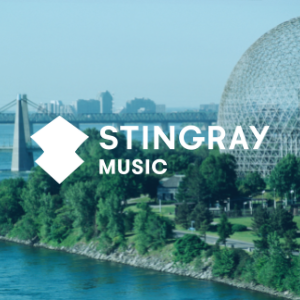 Meet idobi
idobi Radio is an internet radio station that broadcasts 24/7 alternative rock music with a mainstream focus. Since 1999, they've been bringing us the best artists from all around the globe. And since then, they've become the #6 internet radio station and the #1 alternative-rock online station in the world.
Combined with their Anthm and Howl brands, the entire idobi Network reaches more than 8 million monthly users by way of their catalogue of pop-punk, alternative, and hardcore music content, live entertainment, and original podcasts in every other alt genre.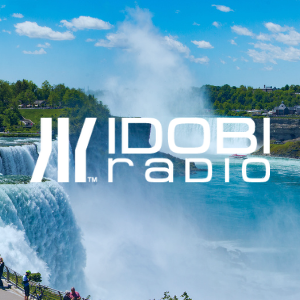 Your Canadian Customers are Listening
So now that you've met our Canadian partners, the only reasonable thing to do next is to launch an ad campaign to your target audience that's listening among their millions of active users. Because with more Canadians streaming music, radio, and podcasts right now than ever before - there has literally never been a better time to give your digital marketing a voice.
You can get started in three simple steps below. If you intend on bulk uploading a bunch of CA zipcodes as well, make sure to also visit this FAQ article first for a quick word on how to properly do it.