Campaign Location Breakdown shows you a chart of where you campaign impressions have been distributed. There are three available dimensions to select from: States, Cities and Zip Codes. All three will show a percentage-based report of where your campaign impressions have been distributed.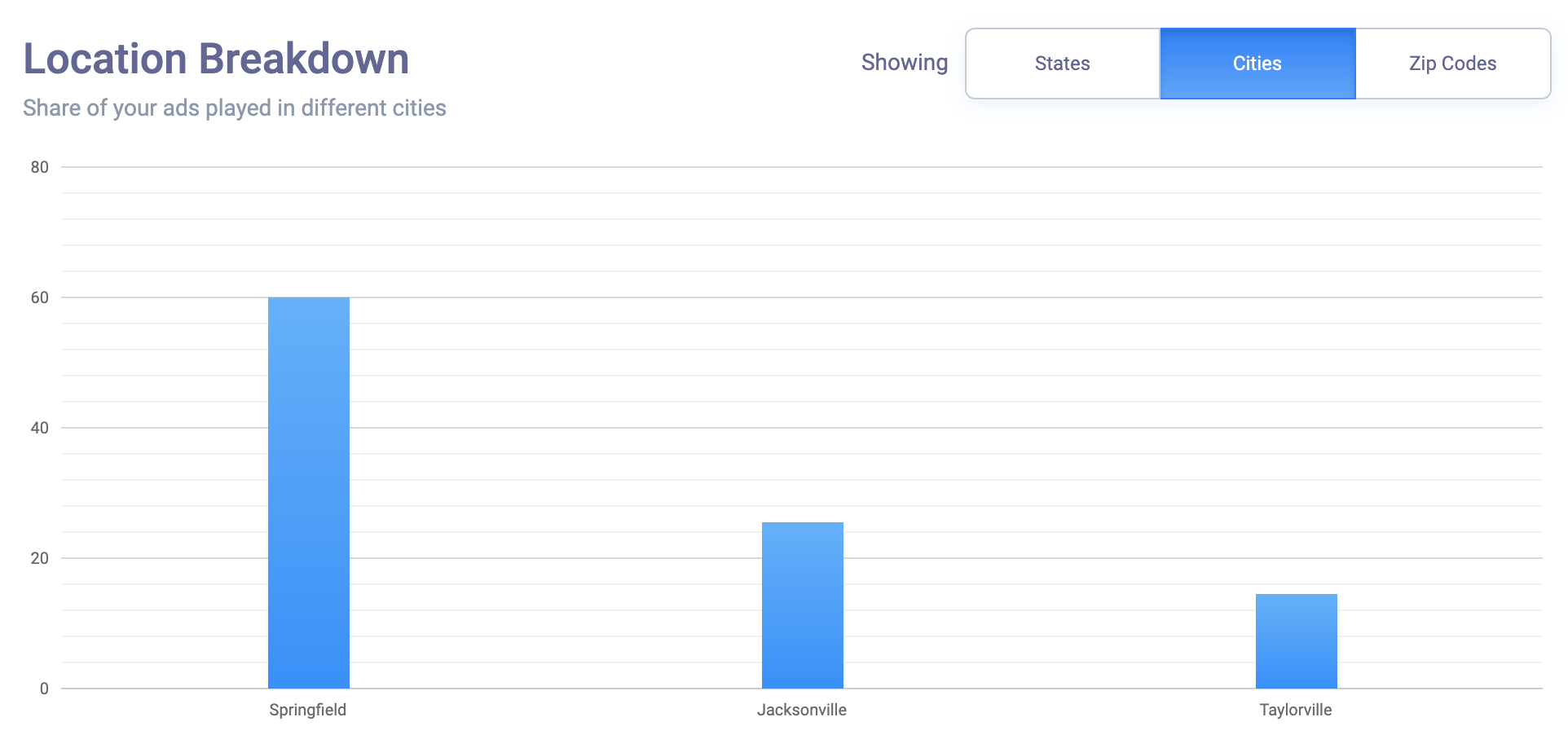 Please note that this report will show you the top 10 locations where you recorded audio impressions. If your campaign has reached more than 10 States, Cities or Zip Codes, subsequent locations will be aggregated into an Other segment totaling all the other locations that your campaign ad was heard in.
This report can also be exported as PDF from an option easily available at the top of the report page. This way you can easily share your campaign report with customers or colleagues.